Discussion Starter
·
#1
·
First off I'll confess this is not an original idea nor is it an original way of going about it, but what the heck? It looked like a good idea an if my results match the inspiration I'll be happy.
Right, that's the disclaimer out of the way, now for the project.
To convert a Hornby Princess into the Hawksworth Pacific that never was.
Having read the brief article in RM I went off and purchased the book referenced,GWR Stars, Castles and Kings by O.S.Nock. Great book by the way, and a cheap donor Princess from ebay. I already had an old King body knocking around and a Hawksworth tender top so off I went.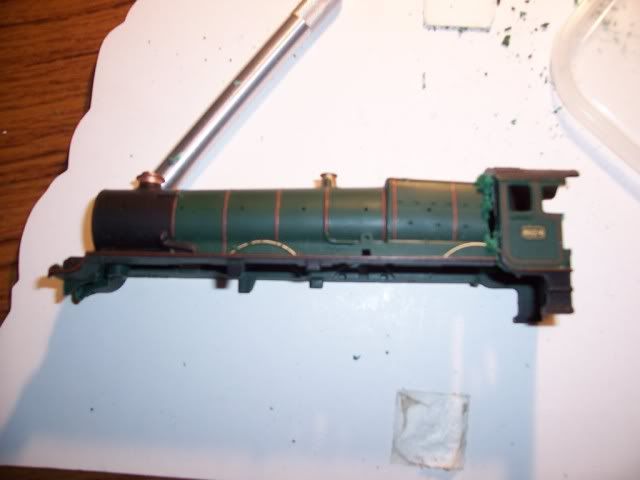 The Princess was quickly stripped down and the cab was just as quickly persuaded to part company with the rest of the loco. Likewise the King cab was swiftly removed from the King body.
The King cab was then filed to fit over the backhead of the Princess firebox and offered up, looking good so far.
Now I turned to the tender. In the RM article the Stanier frames were retained to make the most of the pick ups fitted thus providing better running. A bit of fettling later and the body was placed on top and offered up to the loco.
This showed me the cab needed a little lowering. A quick file later and I'm now happy with how the whole thing is sitting.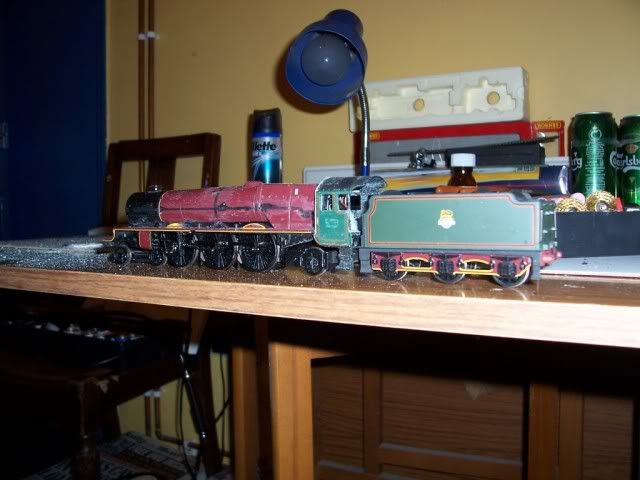 Other jobs that have been undertaken so far are, the removal of the steam pipe from the left of the loco, GWR locos were right hand drive. The smokebox door has been changed for a King one. The topfeed has been removed, this I'm in two minds about how to proceed on. The article in RM has a compined Topfeed/Safety Valve bonnet but the Artists impression in O.S.Nocks book has only a Topfeed placed forward of where Stanier put it on the Princess. I'm thinking of going the same way as the article as this adds another GWR feature to the loco and so distances it from the starting point.
Still to do, add King cylinders, a double chimney, a pair of GWR whistles, King front bogie, steam pipe to the right hand side and probably some other bits that I'm forgetting at the moment.
Hope you enjoy, as I really am. Can't wait to give this a run on the club layout and mess with some heads
Andii