Last night i was taking some new pictures for my bench thread and kept comming across projects waiting for my attention. most were impulse purchases that i got because i may never be able to get them again.
Some were payment for jobs i did and some i had planned for some time before i got them but had never started them for one reason or another.
I'm sure many of us have a pile of stuff like this. i started to feel a bit overwhelmed by mine and thought i would take some pictures to share it with you and compare them!
here is mine.
My starter for 6 is a K's German BR05 cab forward. just about the most unusual whitemetal kit i have ever seen. i couldnt resist. it has one or 2 problems. chiefly the strips that go along the bottom of the bodyshell dont match the bodyshell!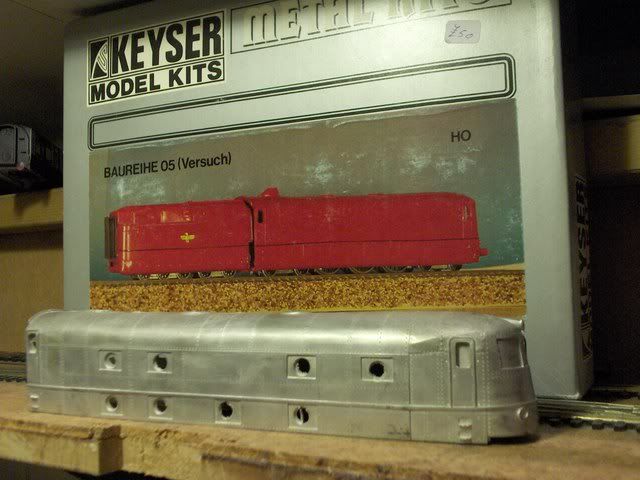 Next comes a pair of genisis prototype HST power cars awaiting chassis.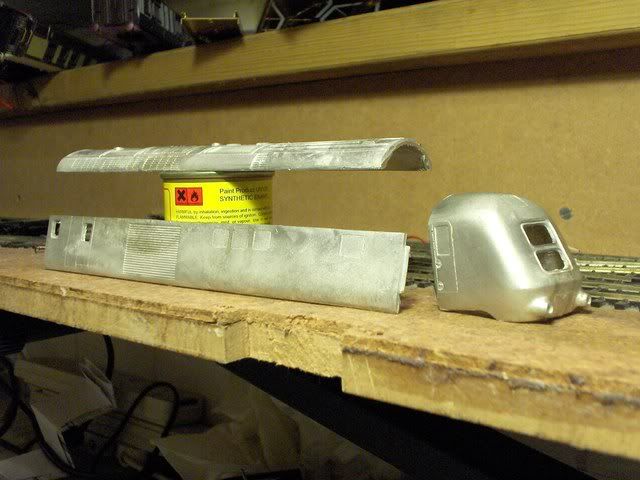 An MSL EM1 that i got cheap at a show last year. my god this is a complicated kit! but i'm sure with carefull work it will make up into a really nice model.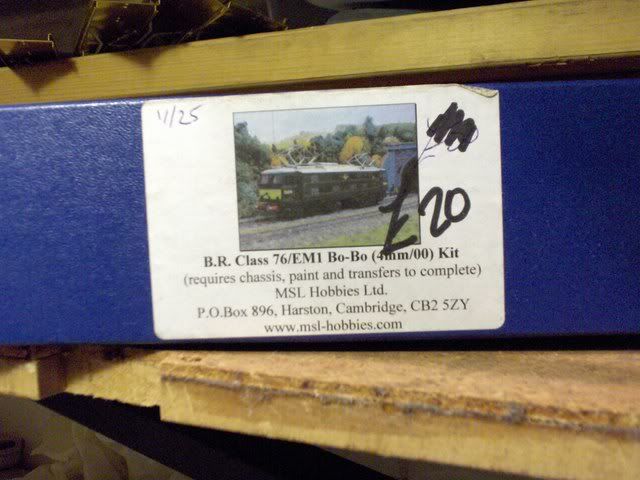 Nest comes a Czech streamliner that i got a couple of years ago. i actually found a good chassis for this one but i havent quite made up my mind about how to attach it.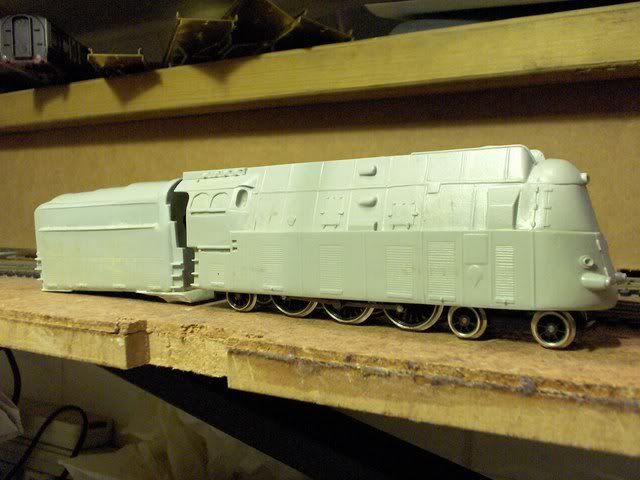 anyone for a turbomotive?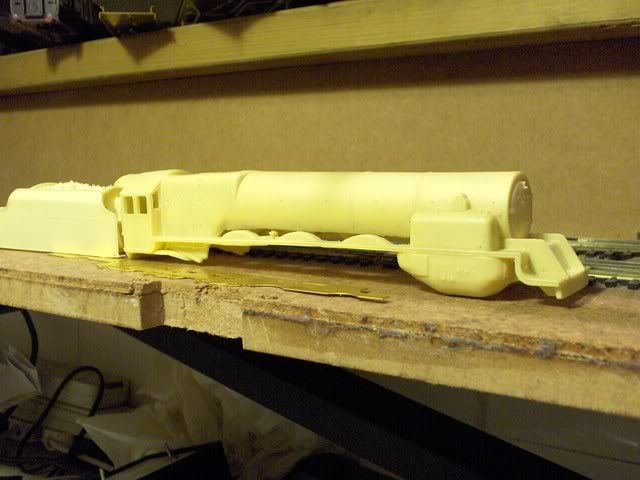 W1?
A stirling single with all the gibson wheels to make it look pretty!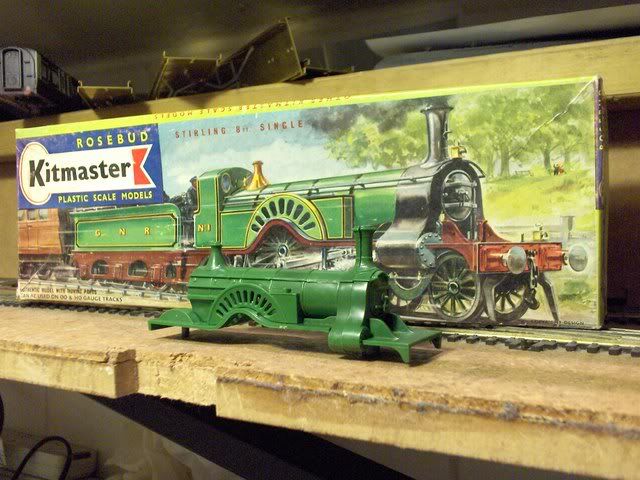 Acton shuttle. i got a tenshodo spud that was the wrong wheelbase. and i havent got around to returning it. i certainatly didnt pay full price for this one!
A rake of 5 GWR 4 wheelers.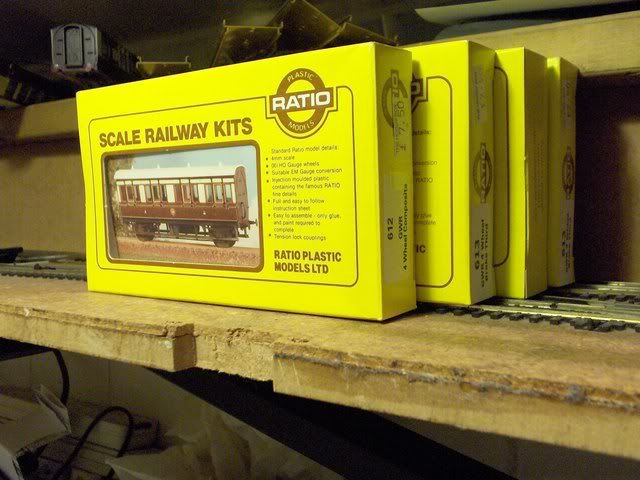 I did a D.C. Kits class 89 when i was at university. the paint job is pretty terrible and needs completly redoing. it was the best i could do at the time!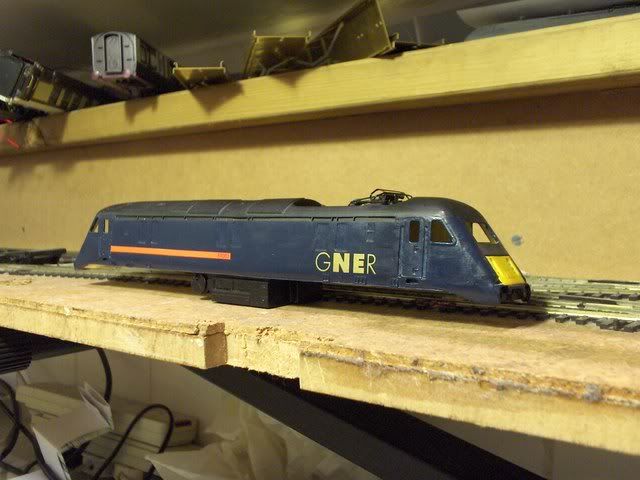 A couple of strange russian bits and bobs.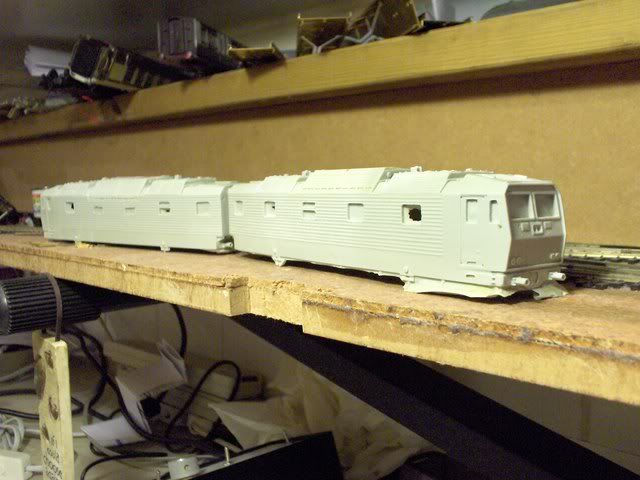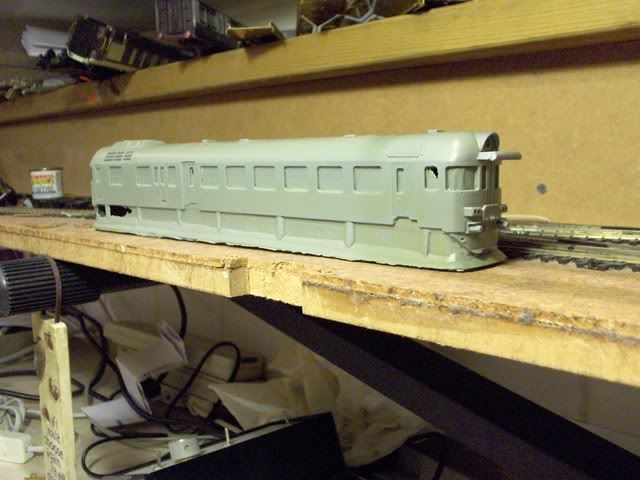 A GT3 purchased at ailsbury.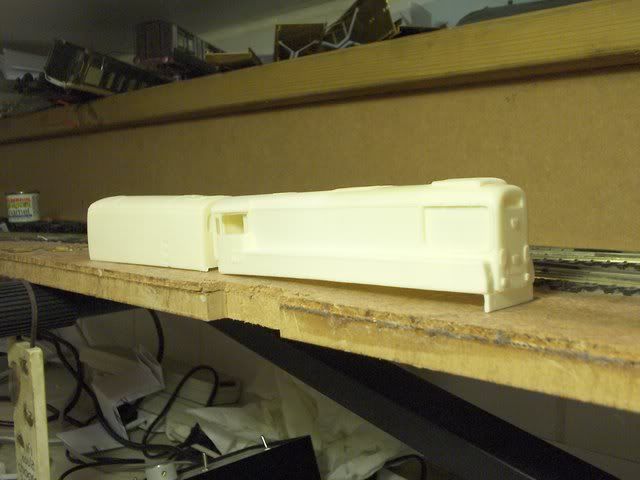 A class 22. this was payment for a job and with the announcement of the gibson kit, i'm not sure this one will ever get built.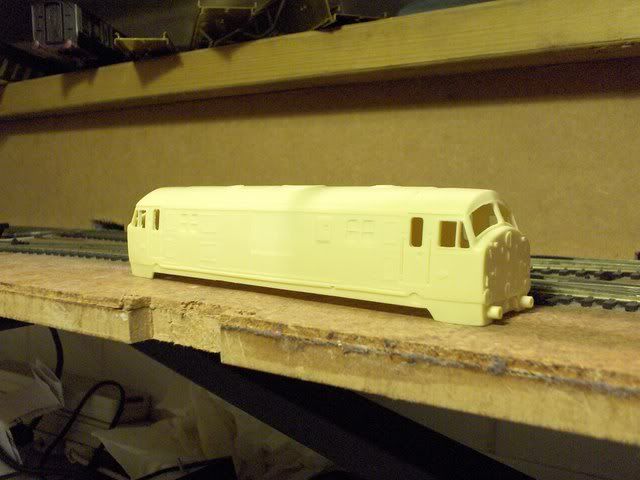 I could probably go a couple of years without ever buying another kit. but sometimes things are so unusual or rare that i just cant resist a good deal.
Peter