I have a Mini-Trix wheel cleaner for my N Gauge locos
Here's the HO version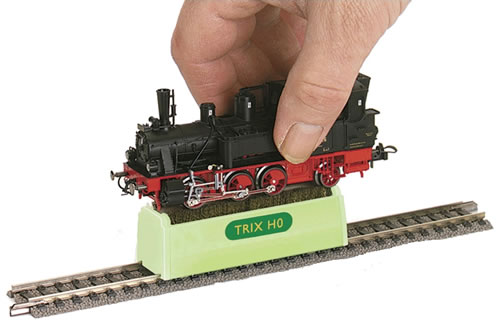 Image courtesy Reynaulds
Handy though it is, I'd nearly as soon use a precision screwdriver to carefully peel off thick crud by hand, though this unit is extremely convenient for light routine loco wheel cleaning. Pop it on the track and hold your loco as lightly or as heavily as you like on the brass wire 'bristles'. (not terribly obvious in the photo). Speed is obviously controllable and you have full control over the pressure and angle too. Loco stays the right way up at all times.
As I am not a cruel person, I am not going to quote the American price, but remember this thing is TRIX!
Masochists can look it up for themselves!