Discussion Starter
·
#101
·
Hiya,
Today i have managed to finish the paintwork on the bulk of two buildings. They still need to have all the super detailing added ( door handles etc ). First i finished the roofs on both buildings, using firstly two black washes then drybrushing in Games workshop Fortress grey. The ridge tiles were painted in terracotta, washed in black and drybrushed in grey.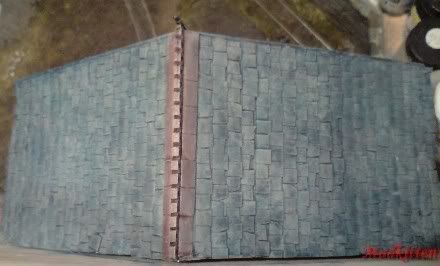 The corrugated roof is painted with a rust brown then drybrushed heavily in grey. I then washed it in black and let it dry. Then i drybrushed it with various silvers, bronzes, browns and greens. When it had all dryed i drybrushed it again with the base brown and gave it a soft black wash.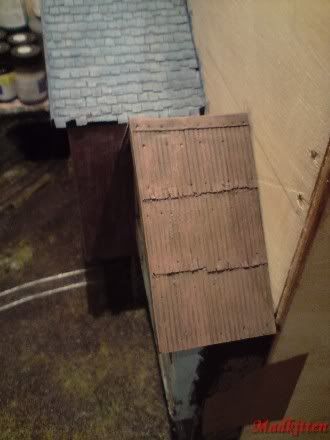 I then turned my attention to the walls of the buildings that needed finishing and whilst they were drying i painted and finished the doors and windows ready to be glued in. the large wooden topped building has green doors which i really dirtyed up with various washes. I used white windows to off set the darkness of the scene. I find that using a much darker wall colour adds a lot of uncared for feeling to the model but you have to make sure that the buildings do have small areas of light colour that stand out.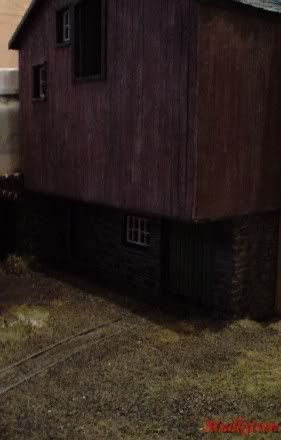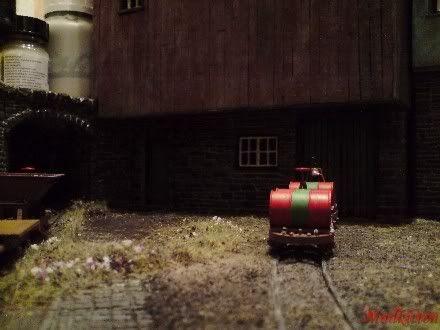 The front of the smaller half releif building has proved to be the most difficult to finish. I have spent a long time with black and brown washes and light brown and grey drybrushes to finish it. I am pretty happy with the finish. Again the doors are in red but darkened down and the windows in white to lighten the model.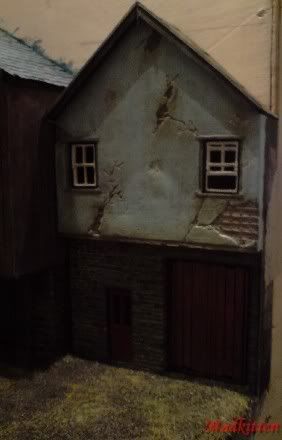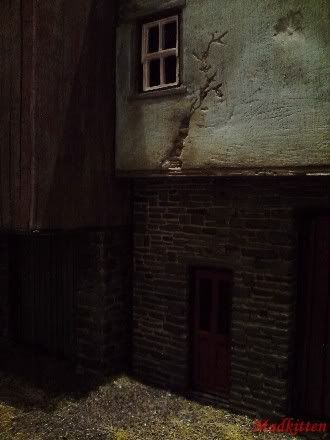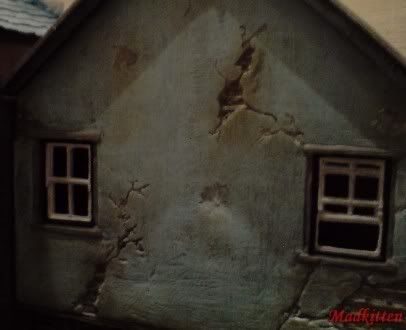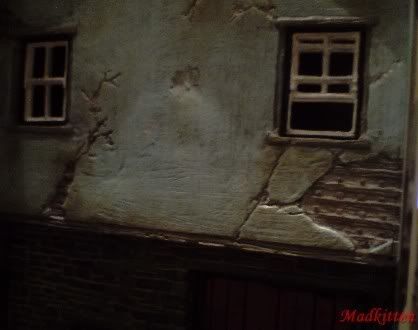 I also have nearly finished the next three bits if rolling stock.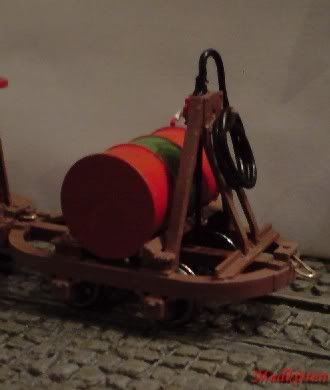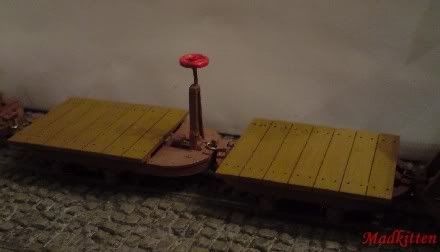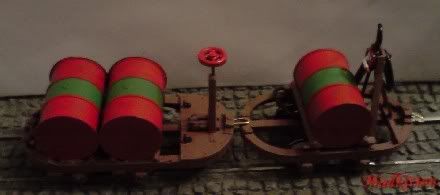 Here are some pictures of the layout so far for you all to see.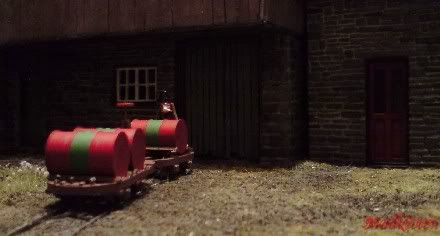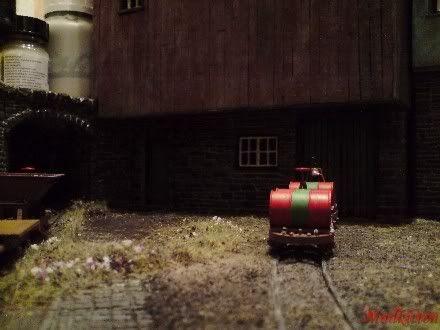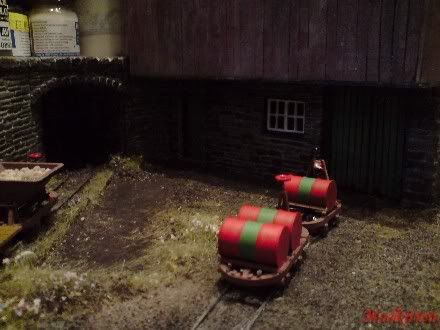 I have also taken a couple of black & white to see if they look even slightly realistic......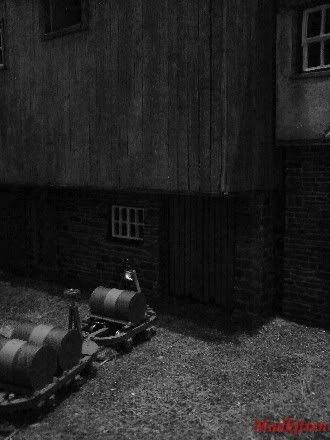 Hope you all like ..................................
Nikki