Discussion Starter
·
#1
·
When I completed the track laying on my fiddle yard, I noticed that two of the five locos I was using for testing where shorting my ECoS when travelling over points. Great I thought a problem with the wiring. Thankfully, the wiring appears to be ok. That leaves me to suspect the back to back wheel measurements as being a problem as the other three locos have no problems.
I then bought the C&L back to back gauge for 00: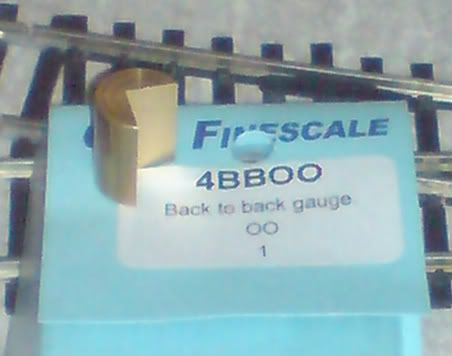 However, I am not sure how best to use this gauge. I believe the measurement between the wheel backs should be 14mm, is this correct?
Also, is there an easy way to adjust this on locos or does it involve a complete dismantle to prise the wheels further apart?
Sadly I suspect this will be a problem with quite a few of my locos and I guess is an unfortunate side effect of DCC as it comes with the required better sensitivity of boosters that forces you to use best operating practises!
Rob