Discussion Starter
·
#1
·
Hiya,
This is the first board of my little 009 fictional line Whitmore Vale - It is set on the English Welsh border and is a village station - The entire board is either scratchbuilt or heavily altered - except the fencing and the tunnel mouth, track and points. The station building is based on Slinfold Station but i lowered the ceilings slightly and made it out of welsh stone instead. It is all built from plastic sheet .
The engine shed roof isnt yet finished - but i have had a lot of other projects on and havent had the time to do it!!!
I am sorta happy with it i guess - i could have done a little more on the scenics i think and probably will on the next one. I also am not happy with my ballasting i think it looks far too dark !!
Sorry about the darkness of some of the pictures !! next time it is a sunny day i will take some more !!
The Railcar is a scratchbuilt one based loosely on the county Donegal railcars!!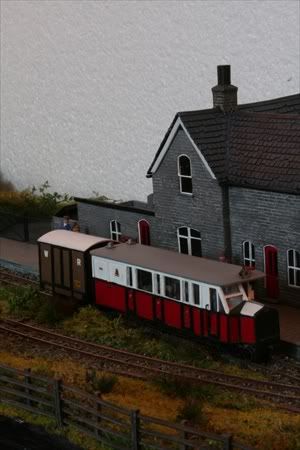 Some people wait for the train.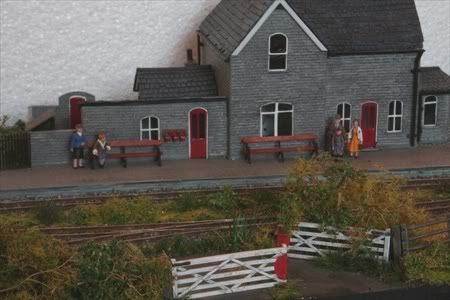 Little Shunter waits on shed !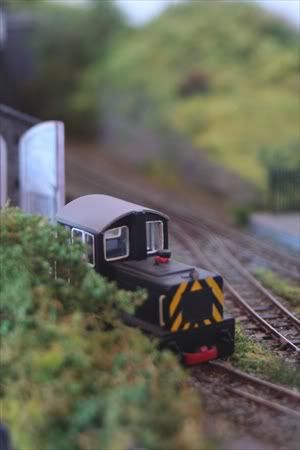 Station frontage - dont know why i built it really with so much detail as no one will ever really see it !!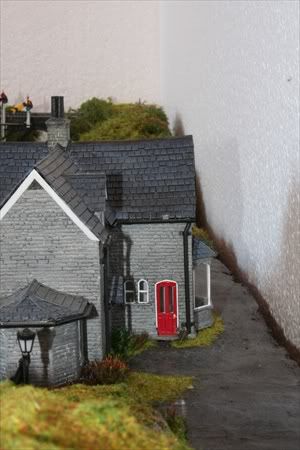 Rabbits at play ( from the Langley Sieries )
The road bridge over the railway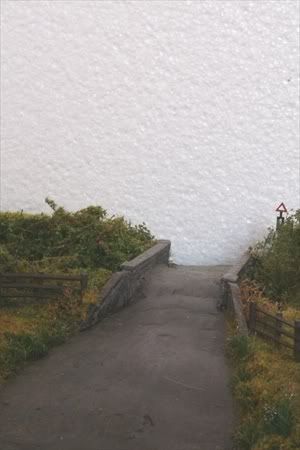 Looking towards the bridge - the signals are a ratio kit heavily altered to fit in with my ideas.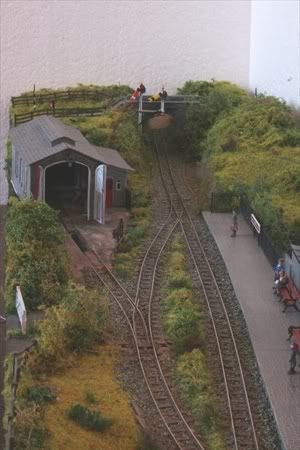 The station Building - I still have to add the awnings but I havent got round to it yet....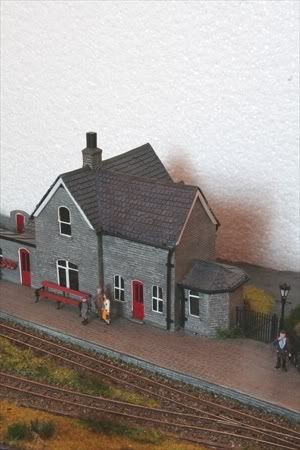 The crows sitting in a field - there are many little animal and birds added to the board - Including a badger coming out of his set and a hedgehog hidden in the garden of the station building!!!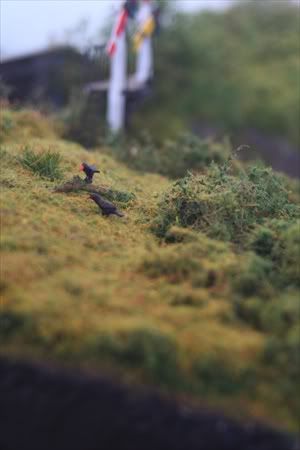 A man walking his dog shows some interest at the Yard Railway Gate!!